Congrats to Coach Turner and the Wrestling Team for capturing the 2016 A-AA State Championship!
Important information about Food City Food Bucks! Below is the flyer your child should have brought home that details how to sign up and help Red Bank High!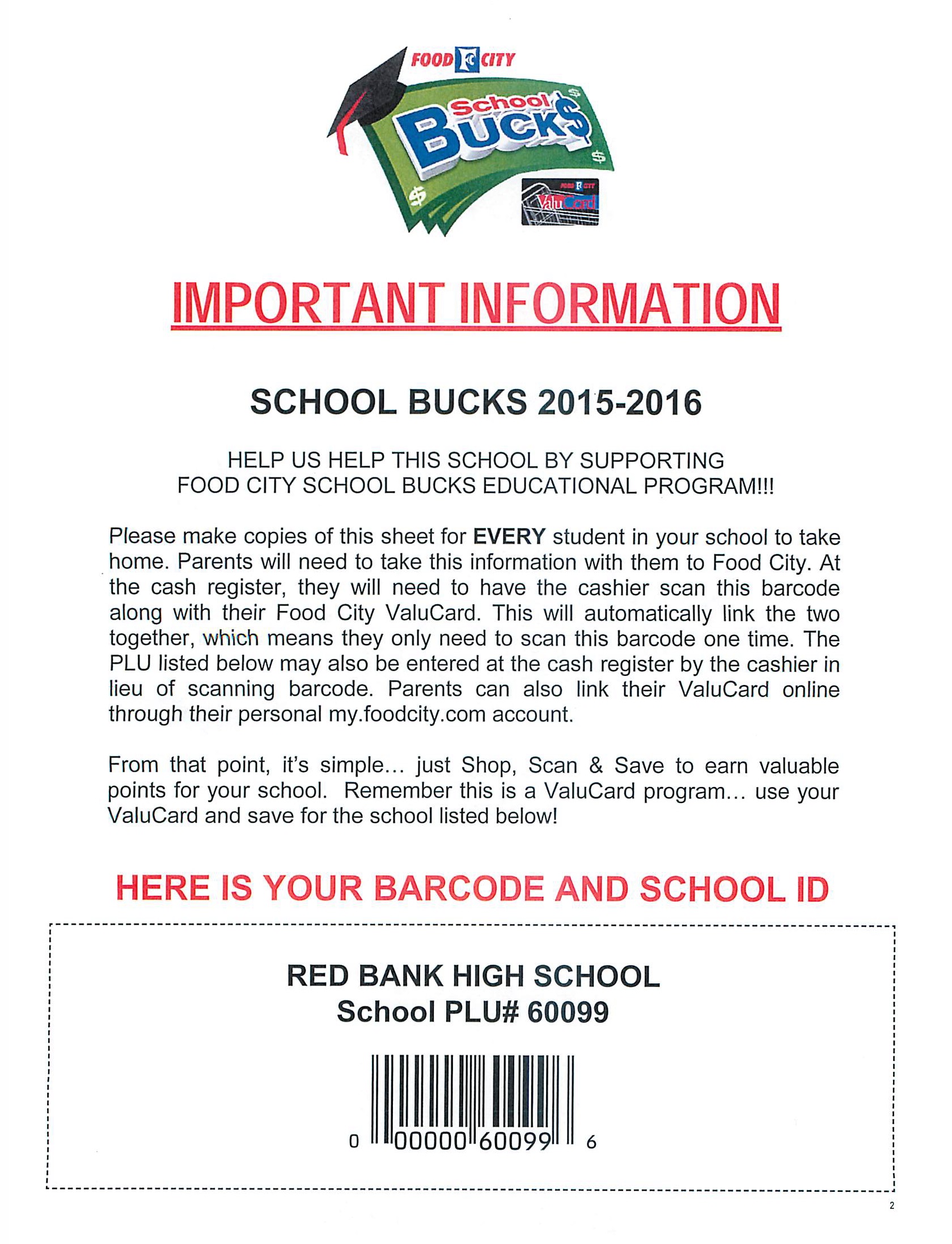 Check out our Daily Announcements under "Daily Announcements" tab on the left side of our website!
Parents! Please take a moment to fill out the Parent Safety Survey at http://kwiksurveys.com/s/FtYtqznb
Visit redbankathletics.com for all the latest sports scores and news!
Edgenuity Students can click here to access online courses
https://auth.edgenuity.com/Login/Login/Student?referringUrl=https:%2f%2flearn.education2020.com%2fstudent%2fdefault.aspx
____________________________________________________________________________________________________
Tutoring 2015-2016 Schedule
Tuesday 2:30-4:30
Bandy English
Petit English
Hill Math
Mcdonald Math
Scott Social Studies
Moyo Spanish
Bagby CTE general
Webb Science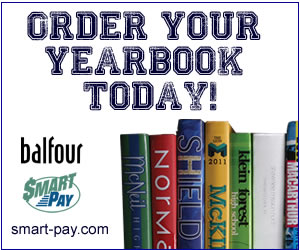 You can now pay school fees online! Click on the link below to pay today!
You will be prompted to create a free account for you and your student before you can pay. Red Bank High School cannot process credit or debit cards.
http://osp.osmsinc.com/HamiltonTN/BVModules/CategoryTemplates/Detailed%20List%20with%20Properties/Category.aspx?categoryid=DL505
1:1 Technology Initiative at Red Bank High School
Red Bank High is expanding the 1:1 Technology Initiative and will make Chromebooks available to all students who are in good standing this year. This program is made possible by a grant from the Benwood Foundation and supported by HCDE and the Public Education Foundation. The program objectives are to increase student access to global learning opportunities that extend beyond the school day and to enhance opportunities for collaboration among teachers and students.
10th and 11th Grade Students: Chromebooks will be re-issued beginning the week of August 17th to all students who have turned in a User Agreement and Insurance Form to their 3rd Block Teacher.
9th and 12th Grade Students: In order for a student to be issued a device, a parent or guardian must attend a 1:1 Parent Meeting and sign a user agreement. Parent meetings will be held Tuesday, August 25th at 5:00 and 6:30 and Wednesday, August 26th at 2:30 and 3:15.
Red Bank Lions Club- Free Wi-fi Announcement!
The Free Wi-Fi is Up and Broadcasting ! The Password for both the 2.4Ghz and the 5Ghz is -------lionsroar ----- all lowercase and without spaces. The 5Ghz is for Newer Phones and Devices and the 2.4Ghz is for the older devices. The Booster for the Wi-Fi has been Installed --- The Wi-Fi signal covers across Dayton Blvd some 125 ft and over to the old Kay's Kastle and most of the Parking Lot of Red Bank Church of Christ ! Please Use the Free Wi-Fi and send us Requests, Comments and / or Concerns! ------- Check your Email, Submit Homework, Apply for Jobs------- Yes, the Parental Controls and Net Nanny are Activated - Please Use it, Responsibly! Please ask about joining the Red Bank Lions - Our Mission is to Serve our Red Bank Community !!!! - Thank you, Red Bank Lions